In the past two decades, we witnessed the rise of American unicorns such as Amazon or Apple. But other big U.S companies thrived, offering impressive returns had you invested.
In the few lines below, we will look at 10 U.S stocks that posted incredible total returns in the past 20 years. All data is as of April 10, 2021.
Apple
How much would you sit on now if you invested $1.000 in Apple back in 2001? Around $42M or a whopping 42000% total return!
For the last earnings call announced at the end of January 2021, Apple posted record #revenue of $111.4 billion, up 21% year over year, and quarterly earnings per diluted share of $1.68, up 35%.
You can start trading Apple here via CFDs with CAPEX.com. Its stock doesn't seem to be weakening, as the company expects excellent results for the subsequent earnings call due for mid-April as well!
Amazon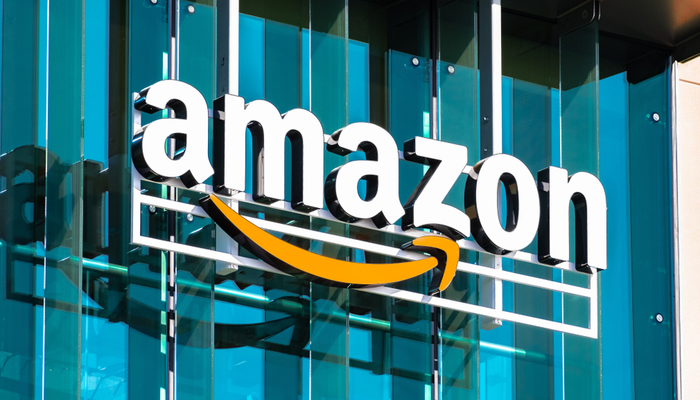 Amazon is the world's largest business-to-business company. If you invested $1.000 in this behemoth in 2001, you'd have more than $40M now – 40000% return of investment.
For its latest Q2 earnings report, Amazon surpassed every expectation, posting solid results in net sales, EPS and revenue beyond every analyst's expectation.
And the future looks even brighter. For the Q3 financial performance, Amazon expects its net sales to reach a high close to $100 billion.
You can trade Amazon here via CFDs with CAPEX.com!
Nvidia
The giant chipmaker has had great results over the past year, but even more impressive are the overall figures since 2001 (20 years ago). So, if someone had put $1.000 in the company back then, he'd be the proud owner of approx. $5.9M corresponding to a 5900% total return
According to the company's officials, Nvidia's outlook for first-quarter revenue for fiscal 2022 is tracking above its previously provided outlook, with outperformance in each of its market platforms.
Don't miss your chance to trade Nvidia stock via CFDs with CAPEX.com!
Autozone
The U.S. retailer of automotive parts and accessories is next on our list. For every $1.000 invested in it back in 2001, you'd now be sitting on $5M.
With its shares soaring 21% on March 21 and a favorable #earnings outlook for Q2 2021, Autozone could be a stock to take into account.
Trade Autozone via CFDs with CAPEX.com right now!
BlackRock
BlackRock is the world's largest asset manager, with $8.67 trillion in assets under management as of January 2021 (Wikipedia.com). And indeed, their stock value has skyrocketed since 20 years ago. If you had put $1.000 in 2001, you'd now sit on $3.51M, a more than 3500% increase.
Trade BlackRock via CFDs with CAPEX.com!
Nike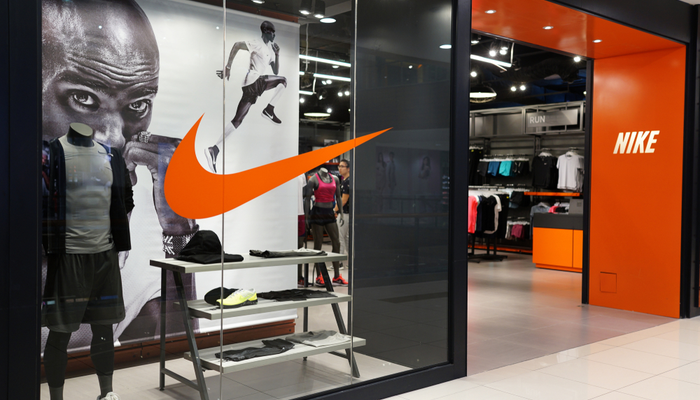 This one needs no introduction. But have you ever thought that you'd be a millionaire if you had invested $1.000 in Nike stock in 2001? A proud owner of $3.45M, to be more precise – 3450% total return!
For the third quarter, Nike posted increases of a 20% increase in direct sales. You can make the most out of Nike's stock via CFDs!
Adobe
Digital media and marketing software maker Adobe recorded a year-over-year earnings increase of 38%, while sales climbed 26% (for the fiscal quarter ending March 5). What about your profit? Had you poured $1.000 in this stock 20 years ago? Well, you'd have $2.78M in your wallet. That's a pretty impressive 2878% jump in total return!
If Adobe stock seems a viable investment opportunity, you can trade it here via CFDs with CAPEX.com!
eBay
For every $1.000 invested in eBay back in 2001, you'd have $1.62M in 2021 – a 1628% jump in total return! And the upwards path seems to be continuing.
The highly successful American multinational e-commerce corporation had better-than-expected earnings-per-share and revenue results, potentially making it a solid choice for investors.
Trade eBay shares via CFDs now!
McDonald's
$1.37M. That's how much you'd have now if you had invested $1.000 in McDonald's back in 2001, amounting to a 1379% jump in total return.
And even with the global pandemic, the popular fast-food chain is expected to record increases in earnings-per-share when it unveils its earnings report at the end of April 2021.
Start trading McDonald's stock via CFDs now!
Microsoft
Finally, the giant Microsoft ends our list of 10 U.S stocks that could have made you a millionaire in the past 20 years. With a total return of 1331%, you'd be around $1.33M with just a $1.000 investment.
And the outlook for the company appears to be rosy, as experts forecast more growth for the following earnings report scheduled for the end of April.
Trade Microsoft stock via CFDs here!
Sources: investopedia.com, investors.com, finance.yahoo.com.
The information presented herein is prepared by ae.capex.com and does not intend to constitute Investment Advice. The information herein is provided as a general marketing communication for information purposes only.

Users/readers should not rely solely on the information presented herewith and should do their own research/analysis by also reading the actual underlying research. The content herewith is generic and does not take into consideration individual personal circumstances, investment experience or current financial situation.

Key Way Markets Ltd shall not accept any responsibility for any losses of traders due to the use and the content of the information presented herein. Past performance and forecasts are not reliable indicators of future results.