Join us in our quick review of 3 popular electric car stocks with impressive growth potential.
The electric car industry grows every day, while petrol and diesel-based vehicles lose ground. This is the reality today - traditional cars are being replaced by greener alternatives. We're witnessing the start of a new market that could pave the way for a new future.
Why the electric car revolution is real.
According to the Global EV Outlook 2021, global electric car stock reached 10 million units in 2020, 41% more than the previous year. In 2018, there were only 5 million electric cars on the road, which was still a 40% increase from 2017.
Europe had the highest share of new electric car registrations in 2020 with 1.4 million, followed by China (1.2 million) and the United States (295.000). The rise in electric car registrations in Europe (more than double from 2019) can be attributed to stimulus measures that many European governments introduced to boost EV production.
With companies such as electric-vehicle pioneer Tesla leading the widespread surge of electric vehicles, the numbers can only grow until electric cars become more common than traditional automobiles. This could happen sooner than we might think, with analysts predicting it should take around 20 years.
Let's look at three electric car stocks with a seriously impressive growth potential (no European stocks, as we will cover the European electric vehicles market in a following article).
1. Tesla Inc. (NASDAQ: TSLA)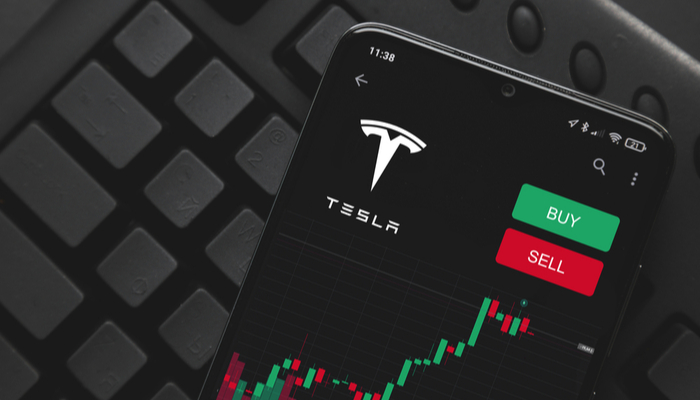 A global pioneer in designing and manufacturing electric cars and batteries, Tesla is also involved in the solar panel and roof industry, further cementing its pivotal role in an environmentally friendly future.
Since its launch in 2003, Tesla has helped shape the EV market and finally achieved the rank of top electric cars producer. Tesla's Model 3 is the world's best-selling electric car, with almost 500.000 cars finding owners in 2020 alone.
Why should you consider trading Tesla stock now?
Tesla just hit a $1 trillion market value on Monday, November 25, following news that US car rental company Hertz is ordering 100,000 vehicles for its electric vehicle rental fleet. Tesla joined fellow US publicly traded companies Apple, Amazon, and Microsoft in the trillion-dollar market club after this new achievement.
The deal brought Tesla's stock to more than $1,045, a new record after shares broke past the $900 mark. The stock closed 12.66% higher on November 25, at about $1,024 a share.
Start trading leveraged products on Tesla stock with a secure and regulated broker!
2. General Motors (NYSE: GM)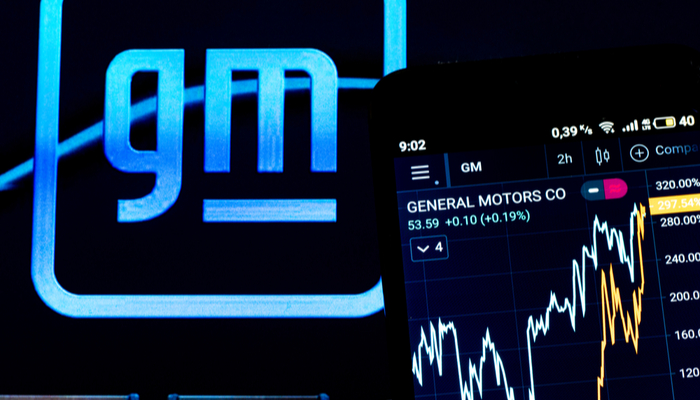 As of 2021, General Motors is ranked number 22 in the Fortune 500 rankings of the largest United States corporations by total revenue. The company surprised everyone in January 2021 when it revealed a plan to end production of all its diesel and gasoline-powered cars by 2035 and shift its entire new fleet to electric vehicles.
In late October, General Motors announced that it would build 40,000 electric vehicle chargers in the US. The company will also begin selling its own "Ultium" branded Level 2 chargers for home or business uses.
Why should you consider trading General Motors stock now?
With the four core automobile brands - Buick, Chevrolet, GMC, and Cadillac - GM has a large market segment in the car industry and could be a strong bet on the future of the electric car market.
On Wednesday, October 27, General Motors soundly beat Wall Street's earnings and revenue estimates for Q3 2021. At the same time, the company assured investors that its full-year results would be at the "high end" of its previous guidance range. After the news was out, GM stock jumped by more than 3%. Since the start of the year, the stock has risen 24%, and it may as well continue climbing.
Start trading leveraged products on General Motors stock with a secure and regulated broker!
3. Nio (NYSE: NIO)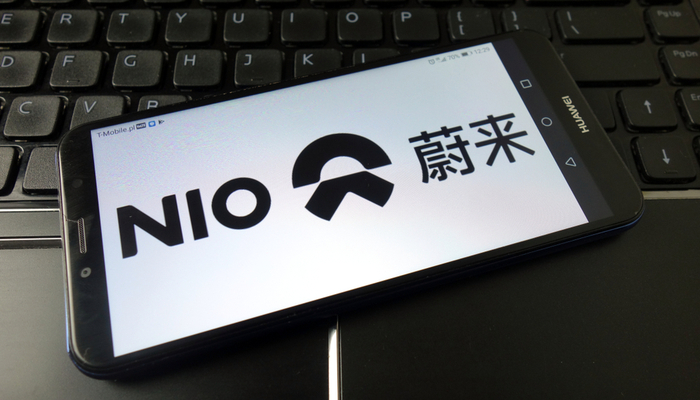 Nio is an Asian electric vehicle manufacturer founded in 2014 and headquartered in Shanghai. The company is in earlier phases of growth compared to giants like Tesla but has already recorded sharp revenue increases of 146% in the past two years. In 2020 alone, shares rose from $4.02 to $48.74 apiece, marking an incredible gain.
Why should you consider trading Nio stock now?
A highly innovative company with an enormous potential for future growth, Nio has recently started export sales in EV friendly Norway and officially opened dealership Nio House in Oslo. Norway is the first European country the brand will sell its vehicles to, although its plan includes an expansion into the UK if there's enough interest.
In September, Nio delivered 10,628 vehicles globally, up 125% from the same month from last year. For Q3 2021, deliveries doubled compared to the same period from last year, to 24,439 vehicles. Despite the global chip shortage, the fast-rising electric vehicle producer reported an all-time high in monthly deliveries.
Start trading leveraged products on Nio stock with a secure and regulated broker!
Sources: iea.org, finance.yaho.com, marketwatch.com, nasdaq.com.
The information presented herein is prepared by ae.capex.com and does not intend to constitute Investment Advice. The information herein is provided as a general marketing communication for information purposes only.

Users/readers should not rely solely on the information presented herewith and should do their own research/analysis by also reading the actual underlying research. The content herewith is generic and does not take into consideration individual personal circumstances, investment experience or current financial situation.

Key Way Markets Ltd shall not accept any responsibility for any losses of traders due to the use and the content of the information presented herein. Past performance and forecasts are not reliable indicators of future results.