Europe had the highest share of new electric car registrations in 2020. But are European carmakers ready to go fully electric by 2035 – "the deadline imposed by the EU"?
Europe's car industry seems to be handling the shift to electric vehicles (EVs) differently than China and the US, with lower enthusiasm and more reluctance. A major issue is related to infrastructure… or the lack of it. Simply put, Europe doesn't have a solid infrastructure to go entirely green just yet. A study conducted by European Automobile Manufacturers' Association (ACEA) showed that 70% of all EU EV charging stations are located in just three countries - all from Western Europe: the Netherlands (66,665), France (45,751) and Germany (44,538).
In addition to the infrastructure problem, the shift to electric vehicles will enforce huge changes in the auto industry, including 'reskilling' programs to help workers prepare for a zero-emission future. According to a report by the Boston Consulting Group, jobs at manufacturers and traditional suppliers focused on internal combustion engines will drop 20% and 42%, respectively – up to a total of 500,000 positions. At the same time, employment at companies focused on zero-emission technology will increase by 300,000 positions, representing a 10% surge.
Despite these problems surrounding the adoption of electric vehicles in Europe, the EU wants to ban the sale of new petrol and diesel cars from 2035, and carmakers aren't left with much of a choice. How are Europe's biggest carmakers preparing for a move of this proportion? Continue reading our article to find the answer!
Daimler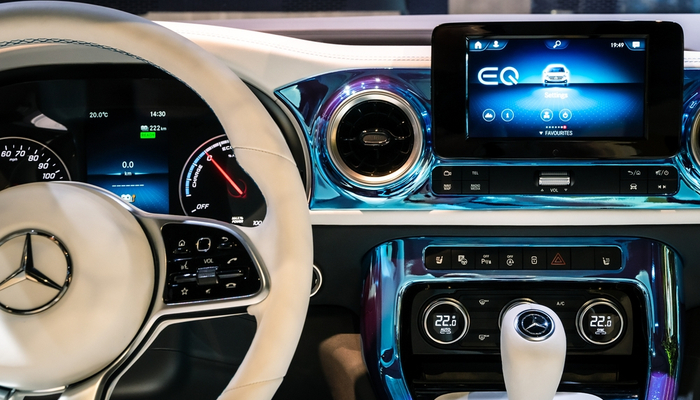 Earlier in July - the company behind Mercedes-Benz - revealed its plans to go all-electric by 2030, committing to releasing three battery-electric architectures that future models would be based on. Daimler also announced that every new Mercedes will have a full-electric version from 2025. Additionally, it will build eight battery-making gigafactories across the world to ramp up its EV production to reach its targets.
In total, the German multinational Daimler is prepared to invest more than €40 billion between 2022 and 2030 just for preparing to go green.
Start trading leveraged products on Daimler stock with a secure and regulated broker!
Renault Group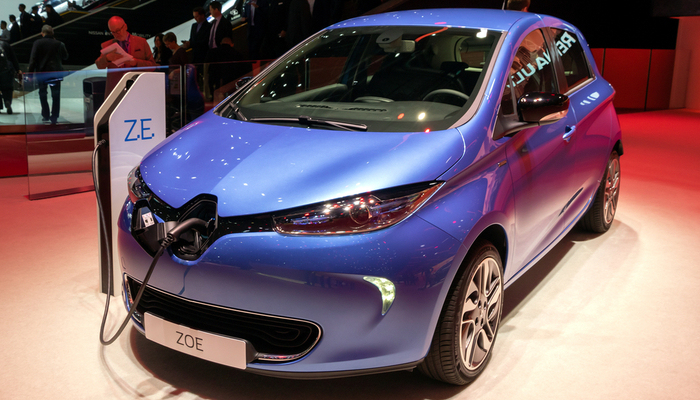 In February, France's best-selling carmaker announced plans for 90% of its vehicles to be electric by 2030. Renault also presented its goal of opening two gigafactories in France: one in 2024 and the other in 2026. To reach these objectives, the company hopes to launch ten new electric vehicles by 2025, including a revamped, electrified version of the 90s classic Renault 5. According to Renault officials, their popular and affordable Dacia lineup will likely have just 10% pure electric sales, while the sporty Alpine will go entirely EV.
Start trading leveraged products on Renault stock with a secure and regulated broker!
Volvo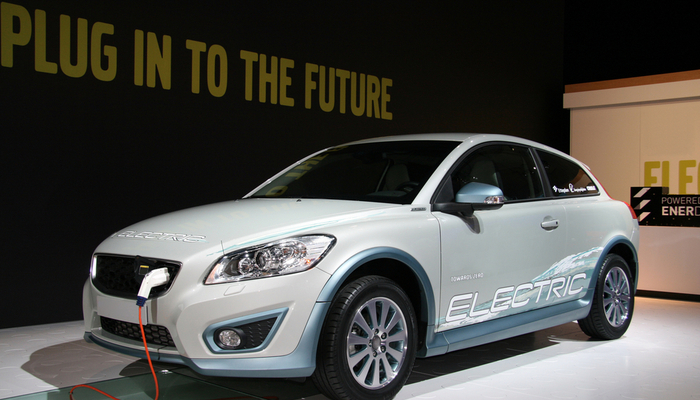 In March, the Swedish car company announced the goal of ditching all its ICE (Internal Combustion Engine) vehicles by 2030. The company expects to sell a 50/50 split of fully electric cars and hybrids by 2025, stating there is no long-term future for traditional petroleum-based vehicles.
Recently, the CEO of Volvo said that the shift to electric vehicles is the reason behind the company's listing on the Nasdaq Stockholm stock exchange, which took place at the end of October. Simply put, Volvo wants to secure enough money for a smooth shift to a full-electric fleet of vehicles.
Start trading leveraged products on Volvo stock with a secure and regulated broker!
BMW Group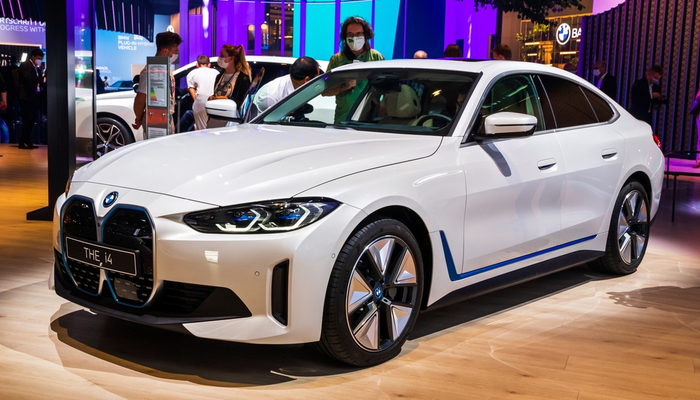 The German carmaker has set itself a low target compared to other European carmakers, with the goal of at least 50% sales to be from electric cars by 2030. Earlier in March, BMW offered more information about its new i4 electric sedan, the all-electric challenger to Tesla's Model X flagship and Audi's growing E-Tron range. Now confirmed to deliver 300 miles of range, it is expected to arrive in the US in early 2022.
BMW subsidiary Mini has bigger targets, claiming to be on track to become 100% electric by "the early 2030s". Mini will reveal its final combustion model in 2025. As of today, Mini only offers one all-electric, low-cost model.
Start trading leveraged products on BMW stock with a secure and regulated broker!
Stellantis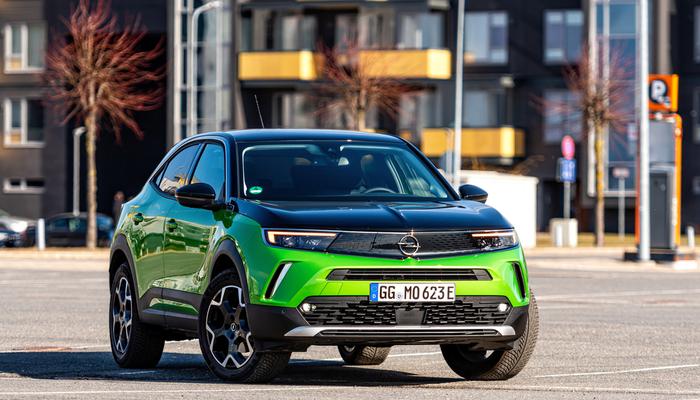 The megacorporation formed from the merger of Peugeot and Fiat-Chrysler earlier made a big EV announcement at its "EV day" in July: it wants to invest more than €30 billion through 2025 on its EV vehicle lineup. At the same time, Stellantis aims to become the market leader in low emission vehicles (LEV), targeting over 70% of sales in Europe and over 40% in the United States to be LEV by 2030.
Furthermore, its German brand Opel will go all-in electric in Europe by 2028, while 98% of its models in Europe and North America will be entirely electric or electric hybrids by 2025.
In August, the company revealed that its Italian brand Alfa-Romeo would be fully-electric starting from 2027.
Start trading leveraged products on Stellantis stock with a secure and regulated broker!
Volkswagen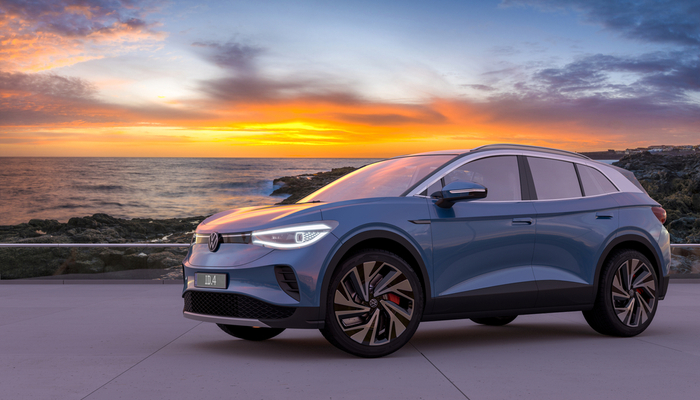 Volkswagen has made it clear that it targets the EV crown, planning for half of its entire lineup to be battery-electric by 2030. By 2035, the company aims for all its cars sold in Europe to be battery electric. This means that Volkswagen will probably produce the last vehicles with internal combustion engines for the European market between 2033 and 2035. The VW Group currently offers EVs from Audi, Porsche, Skoda, SEAT, and Volkswagen brands worldwide.
Start trading leveraged products on Volkswagen stock with a secure and regulated broker!
Sources: finance.yahoo.com, Bloomberg, reuters.com, acea.auto, forbes.com, cnbc.com, bcg.com.
The relevant risk warnings/disclaimers will be added automatically.
The information presented herein is prepared by ae.capex.com and does not intend to constitute Investment Advice. The information herein is provided as a general marketing communication for information purposes only.

Users/readers should not rely solely on the information presented herewith and should do their own research/analysis by also reading the actual underlying research. The content herewith is generic and does not take into consideration individual personal circumstances, investment experience or current financial situation.

Key Way Markets Ltd shall not accept any responsibility for any losses of traders due to the use and the content of the information presented herein. Past performance and forecasts are not reliable indicators of future results.