The S&P 500 had a remarkable 2021, rising almost 22% since January. Let's take a closer look at 5 of the top performers (in no particular order) included the USA 500 index.
Devon Energy Corp. (NASDAQ: DVN)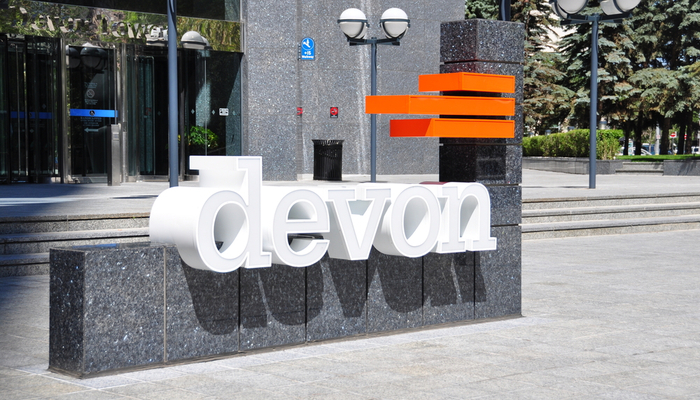 Devon is an energy company which had a sensational 2021 so far. From January 1 to October 21, Devon stock rose 128%, from $18/share to $40/share. During its second-quarter earnings report, the company posted revenue growth of more than 500% year over year. Analysts believe it can go even higher should the recent oil and gas boom continue. For now, there's no clear sign of stopping - with oil prices pushing toward $100 per barrel, Devon looks a strong contestant for the best-performing S&P 500 stock in 2021.
What analysts say
For Q3 2021, scheduled for November 2, analysts at the famous Zacks investment research firm expect Devon to announce a $0.91 *earnings-per-share, 2.375% higher than the number reported a year ago.
As for the full-year predictions, Zacks expect Devon to report a $2.90 earnings per share - a year-over-year change of +3.322%!
*Earnings per share (EPS) measures a company's profitability. EPS shows how much the company earns for each share, with a higher number meaning the stock has a higher value.
Start trading leveraged products on Devon shares with a secure and regulated broker!
Paycom Software Inc. (NASDAQ: PAYC)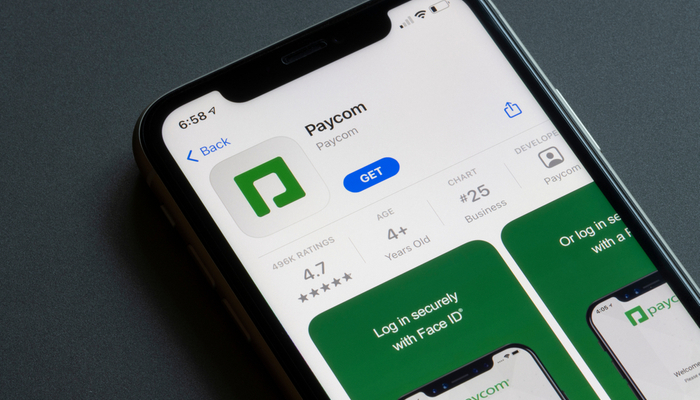 Paycom Software may not be the absolute top performer of the S&P 500 this year, but it stands out from the pack due to its steady growth. The US human resources technology provider saw its stock smoothly climbing throughout 2021, from $428/share to $513/share, which is approximately a 20% increase. Plus, the company has been continuously improving its revenues by around 25% per year (the latest earnings report showed an even more significant rise, of 33%).
Paycom Software stock has been a huge winner since going public in 2014. The stock is up almost 3,300% during its time as a publicly-traded company, outperforming the S&P 500 index growth.
What analysts say
For Q3 2021, scheduled for November 2, Zacks predicts that Paycom will report EPS of $0.91, up 30% from the prior-year quarter. Their most recent consensus estimate indicates a quarterly revenue of $250.37 million, up 27.39% from the year-ago period.
PAYC's full-year Zacks Consensus Estimates see the earnings hitting $4.39 per share and revenue reaching $1.04 billion. These results would amount to year-over-year changes of +25.79% and +23.31%, respectively.
Start trading leveraged products on Paycom shares with a secure and regulated broker!
Fortinet Inc. (NASDAQ: FTNT)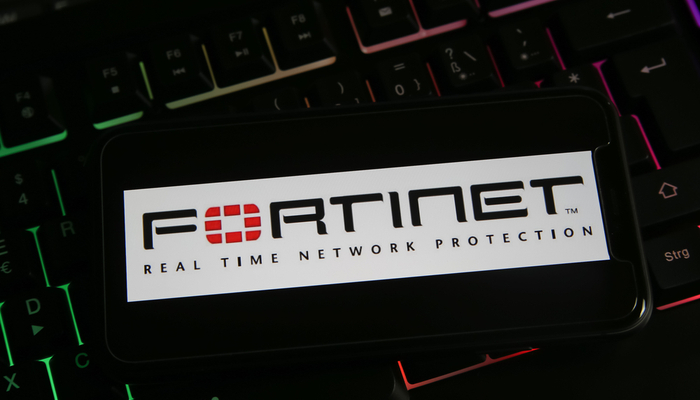 The US cybersecurity corporation has seen its share price rising almost 130% in 2021, from $145 to $333. Fortinet stock has also had a remarkable performance since hitting the stock market in 2009, rising an incredible 2564%.
The growing demand for cybersecurity solutions during the new coronavirus pandemic has supercharged Fortinet. So, it wasn't surprising to see the company deliver growth once again when it released its second-quarter results at the end of July. According to the financial numbers, Fortinet's Q2 revenue jumped 30% year-over-year to $801 million, while earnings rose to $0.95 per share from $0.83 per share in the prior-year period.
What analysts say
For Q3 2021, scheduled for November 4, Zacks predicts that Fortinet will report EPS of $0.94, up 6.82% from the prior-year quarter. Meanwhile, their latest consensus estimate is calling for revenue of $809.86 million, up 24.38% from the prior year quarter.
For the full year, our Zacks Consensus Estimates are projecting earnings of $3.87 per share and revenue of $3.24 billion, which would represent changes of +15.52% and +24.85%, respectively from the prior year.
Start trading leveraged products on Fortinet shares with a secure and regulated broker!
Advanced Micro Devices Inc. (NASDAQ: AMD)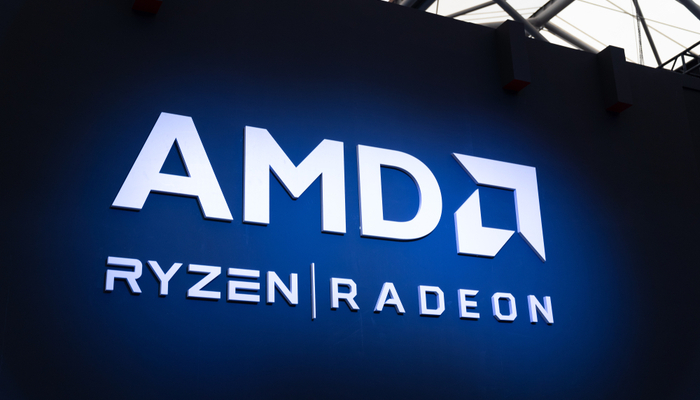 After hitting an all-time high of $122 in early August, the chipmaker's stock experienced a short-circuit, falling 18% over the past two months. However, after a bumpy September, the stock is again on the rise.
In the last week, AMD stock jumped 10% and is trading at $118/share as of October 21. The recent recovery has helped push AMD's gains for the last six months to more than 40%. Since January, the AMD stock is almost 30% up.
The global semiconductor shortage has been positive for many players in the industry - AMD made no exception. As if that weren't enough, AMD continues to take advantage of the problems at chief rival Intel Corp and the rising cryptocurrency mining demand. All told, it's been a superb year for AMD and Nvidia (NVDA) rival.
What analysts say
The chipmaker is expected to post quarterly earnings of $0.66 per share in its upcoming report on October 26, representing a year-over-year change of +61%. Analysts expect revenues to surge 47% from the year-ago quarter to $4.12 billion.
Start trading leveraged products on AMD shares with a secure and regulated broker!
Tesla Inc. (NASDAQ: TSLA)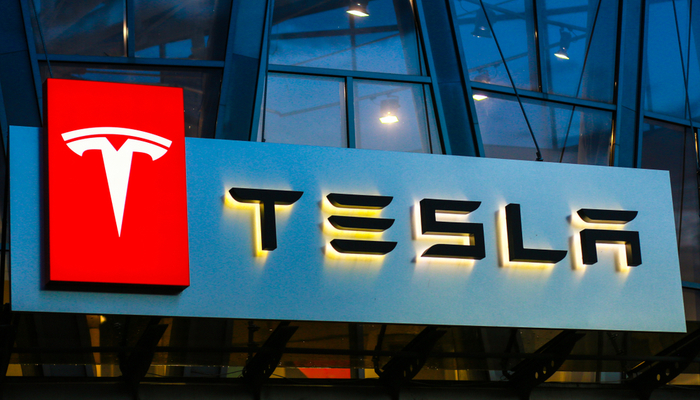 Finally, it would be difficult to round out a list of S&P 500 stocks you should consider trading now without mentioning Tesla - the world's highest-valued electric vehicle company.
Since January, Tesla has seen its stock rising 22.5%. However, the last three months have been nothing short of spectacular for Tesla and Elon Musk, with shares going up over 36%, getting close to the $900 mark.
Most recently, Tesla's Q3 2021 earnings revealed stellar results despite the global chip shortage, posting a 389% rise in profit to $1.6 billion, almost $1.3 billion more than the income reported in the same period a year ago. Additionally, the company delivered a record 241,300 vehicles in the third quarter of this year, beating analysts' expectations of 220,900 cars. This was about 20% or 40,450 vehicles, more than the cars sold in the second quarter of this year. The year-over-year jump is 73%.
Start trading leveraged products on Tesla shares with a secure and regulated broker!
Sources: zacks.com, investopedia.com, finance.yahoo.com, retuers.com, marketwatch.com.
The information presented herein is prepared by ae.capex.com and does not intend to constitute Investment Advice. The information herein is provided as a general marketing communication for information purposes only.

Users/readers should not rely solely on the information presented herewith and should do their own research/analysis by also reading the actual underlying research. The content herewith is generic and does not take into consideration individual personal circumstances, investment experience or current financial situation.

Key Way Markets Ltd shall not accept any responsibility for any losses of traders due to the use and the content of the information presented herein. Past performance and forecasts are not reliable indicators of future results.