Last year, SARS-CoV-2 changed the world as we know it. With it came some great opportunities, opening our eyes to the incredible potential of new key emerging markets, such as crypto.
Why should the crypto boom interest you?
Throughout 2020, #BTC prices more than doubled. They nearly tripled in the first two months of 2021, reaching a high close to $60k. Ether (the crypto powering transactions on Ethereum network) saw similar growth, jumping from $200 to around $1400 from January 2020 until early March 2021. Many other virtual currencies followed the same surging pattern.
Now we're not telling you to trade Bitcoin NOW until it's too late. We don't know whether prices will continue this upward trend or not. Nobody knows. What we DO KNOW are hard facts, which you will learn about in the few lines below.
You might ask yourself how we even got here. Few expected this second wave of the crypto boom to occur NOW (or ever again, to be honest). We can think of two primary reasons that might help you judge whether to jump into the Bitcoin boat or not: inflation and a boom in adoption. Sounds complicated? Let's make it easier.
Inflation is the mother of all fears.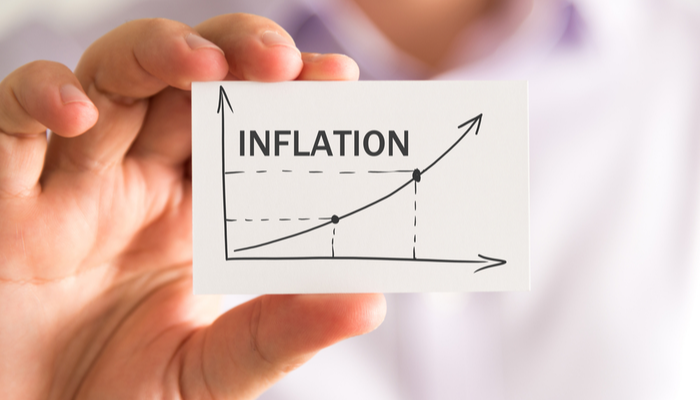 To protect their investments against rising inflation caused by global uncertainty (pandemic!), many traders have started to run away from the U.S Dollar. They have taken shelter in assets that historically have held value or have even appreciated. Typically, assets that people convert their dollars into to avoid inflation or volatile markets are scarce or are less volatile in general. These safe-haven assets include precious metals or the Japanese Yen, and more recently, Bitcoin and cryptos. Even though digital coins are volatile by definition, the current economic conditions led investors to bet on crypto.
Crypto adoption keeps the wheel spinning.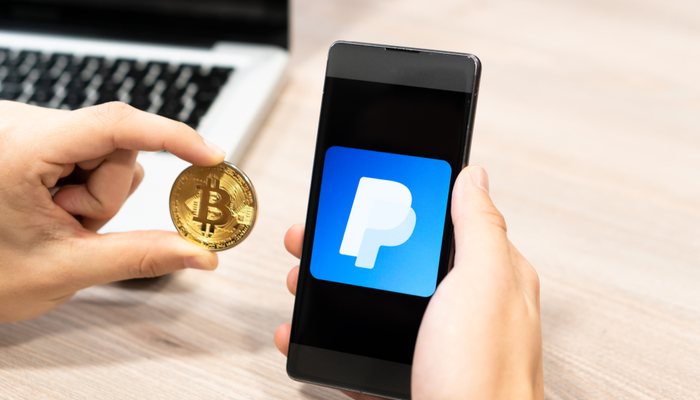 Another reason for Bitcoin's price appreciation is its growing adoption as a payment method. Recently, PayPal and Square began allowing customers to trade Bitcoin and other cryptocurrencies as a form of payment.
This news pushed Bitcoin's price higher almost instantly. PayPal and Square have hundreds of millions of users who can now enjoy the ability to buy quickly, store and use Bitcoin. PayPal alone also has well over 20 million active merchants who can now accept the currency.
Microsoft, Starbucks, or Home Depot are some other big companies accepting Bitcoin as a form of payment. And as things stand now, we can only see more names adding to the list (Mastercard being one of them, after it announced accepting #crypto as a form of payment in February 2021).
The Elon Musk case
We saved the best for last. If you haven't heard about Elon Musk's decision in early February to buy $1.5 billion worth of #Bitcoin, you either must be living under a rock or you don't have an Internet connection. Anyway, BTC prices soared to all-time highs following the Tesla boss' announcement. Just less than two weeks later, Elon Musk decided to have a bit more fun, expressing his "concern" that Bitcoin prices seemed "a bit high." The result? Cryptos went down like a carousel. As of March 2020, things appear to have calmed down, but the question remains: what will Elon say next, and what will happen then? Better believe the boys from Tears for Fears: we live in a Mad World indeed.
Sources: investopedia.com, cnbc.com, bloomberg.com.
The information presented herein is prepared by ae.capex.com and does not intend to constitute Investment Advice. The information herein is provided as a general marketing communication for information purposes only.

Users/readers should not rely solely on the information presented herewith and should do their own research/analysis by also reading the actual underlying research. The content herewith is generic and does not take into consideration individual personal circumstances, investment experience or current financial situation.

Key Way Markets Ltd shall not accept any responsibility for any losses of traders due to the use and the content of the information presented herein. Past performance and forecasts are not reliable indicators of future results.