Meme stocks turned some investors into millionaires during the pandemic, with the support of social media platforms and online forums like Reddit.
Before we get into details, let's first learn the basics of meme stocks, starting with a much-needed definition.
What are meme stocks – explaining the concept.
There's a good chance you have heard of the term "meme stock" by now — even if you aren't always with your eyes glued to the TV. Meme stocks describe the stocks that gain instant popularity on the Internet, leading to skyrocketing prices and incredibly high trading volume.
Usually, online communities build hype around a stock through chat rooms conversations on websites such as Reddit and posts to followers on Twitter and Facebook. Perhaps the most well-known was the WallStreetBets Reddit thread that encouraged people to buy GameStop and AMC Entertainment stocks in early 2021.
These communities can significantly influence the prices of stocks through coordinated efforts. As a result, meme stock prices can become overvalued and remain high for longer periods as community members manage to keep prices high.
Let's have a laugh – meme stocks SLANG.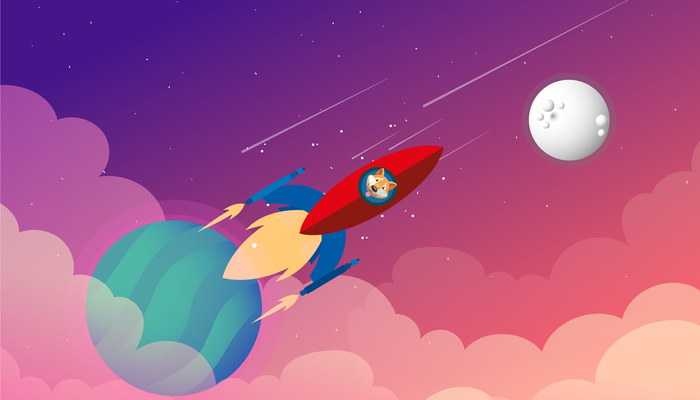 Meme stock communities have come up with a glossary of informal slang and market terminology. Here are some of the slang terms belonging to the movement assisting in driving the price of some stocks up:
Stonks: An intentional misspelling of "stocks" - sometimes features a Meme Man.
Diamond hands: When an investor is prepared to hold onto his stocks for an extended period.
Rockets: When someone wants a stock price to instantly increase.
Hold the line: Keeping a stock, even if it drops in value.
"We like the stock": A meme that investors use to describe a trending stock.
Source: cnet.com
Digging deeper – understanding where meme stocks came from.
Outside the financial connection, memes are nothing more than ideas or elements of popular culture that spread and grew throughout the years in people's collective memory. Memes gained relevance with the rise of the Internet and social media, empowering people to rapidly spread all kinds of videos, images, or posts worldwide. The immediate effect of sharing such posts usually makes them go "viral", reaching many users in the shortest timeframe.
With the Internet, chat rooms and discussion forums involved in stock promotions and investing also emerged and quickly spread. During the late 1990s and early 2000s, these sites helped boost the prices of so-called dotcom stocks—a bubble that burst spectacularly, leading to the collapse of many "internet" companies.
But meme stocks didn't rise to centre stage until 2020 when the Reddit forum r/wallstreetbets entered the scene. Far from its predecessors and other investing message boards, WallStreetBets became famous for its strong bond between users, who worked to identify target stocks and then promote them while also putting their own money to work. Unlike market schemes aimed at tricking unaware investors, the stock promotion of meme stocks primarily involves buying and holding even after the price of such stock skyrockets. As of November 2021, there are no explicit restrictions in place against such a practice.
The story behind the first meme stock – GameStop.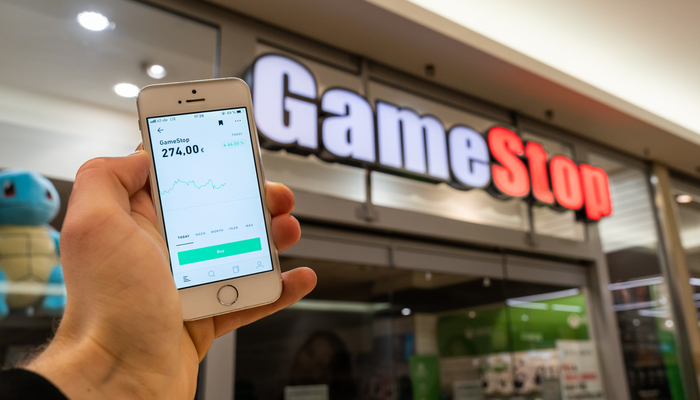 In August 2020, Ryan Cohen posted on Reddit explaining why shares of video game retailer GameStop Corp. (GME) could be a sound investment. Soon after, r/wallstreetbets user The Roaring Kitty (whose real name is Keith Gill) posted a video - that would become viral – telling people how GME stock could jump from $5 to $50 per share. The stock finished the year at $20 - a 4X increase from the value at the time of Cohen and Gill's posts.
Fast forward to January 2021, the price of GME shares exploded to $500 in an unprecedented round of panic buying. The primary victims of the move were hedge funds, several of which were forced to shut down due to heavy losses. GameStop stock price rose as much as 100x over several months. As a result, the phenomenon quickly became a David vs Goliath battle, where the first conquers the latter. The COVID-19 lockdowns certainly helped "David's" cause, with many people working from home getting involved into trading.
Other Meme Stocks that copied the GameStop recipe
GameStop was the first successful meme stock, but it was most certainly not the only one. Wallstreetbets users identified other stocks with potential, including AMC Entertainment Holdings, Inc. (AMC) and Blackberry Limited (BB). Both of these recorded instant successes.
Conclusion – is it really a win-win game?
While meme stocks have been a blessing for individual investors, traders, and even brokerage platforms, companies have also taken advantage. As a result of soaring prices and growing demand from individual investors, AMC Theaters CEO Adam Aron raised more than $1.5 billion by selling company shares to meme stock buyers. GameStop quickly followed, raising close to $1.7 billion through a secondary offering of 8.5 million additional shares at an average price of $200+ per share.
Despite some drawbacks, meme stocks are still among the strongest market performers in 2021 and something investors will keep an eye on in the future.
Sources: investopedia.com, cnbc.com, Motley Fool.
The information presented herein is prepared by ae.capex.com and does not intend to constitute Investment Advice. The information herein is provided as a general marketing communication for information purposes only.

Users/readers should not rely solely on the information presented herewith and should do their own research/analysis by also reading the actual underlying research. The content herewith is generic and does not take into consideration individual personal circumstances, investment experience or current financial situation.

Key Way Markets Ltd shall not accept any responsibility for any losses of traders due to the use and the content of the information presented herein. Past performance and forecasts are not reliable indicators of future results.