In the final article of our series on derivatives, we will discuss the advantages and disadvantages of trading in this market.
Advantages and Disadvantages of Derivatives– short overview

Trading derivatives comes with both risks and benefits, something you must be aware of before jumping straight into it.

While financial derivatives are volatile investments, they can potentially help you in several different ways. For example, using financial derivatives, you can make the most out of the variations in the prices of underlying assets. Still, it could also be possible to manage and reduce the risks that investment brings with it.

Choosing something like leveraged products allows you to trade on the price movements of your chosen instruments without owning them. This opens many opportunities, including the chance to earn when an asset increases in price or when it goes down, depending on your chosen position.

Besides, when talking about using derivatives for managing risks, you can potentially protect your portfolio against a decrease in the assets' value thanks to the use of a financial derivative.

However, as for any open market, the values are constantly fluctuating, which comes in with risks, such as losing your investments in a short timeframe, should the markets move against you. Also, because you can access leverage with some derivative solutions, your potential losses can be higher, not just your winnings.

In addition, some financial derivatives have a predetermined duration, so if your investment does not get you the desired results within the agreed time, your losses could be substantial.

Now that we got the basic pros and cons out of the way let's take a closer look at the significant advantages and disadvantages of various exchange-traded derivatives.




Leveraged products, futures or options – what to pick?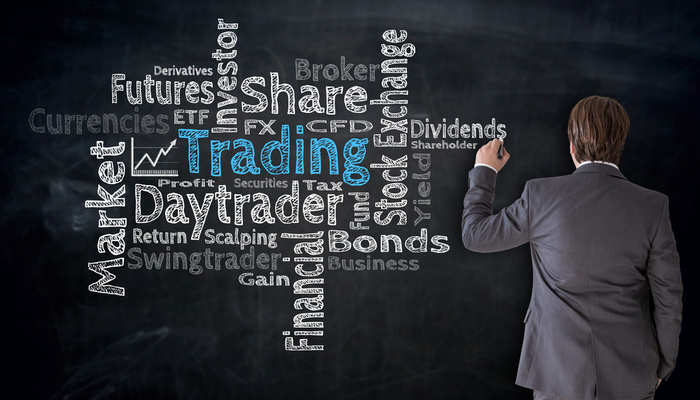 Leveraged products, futures, and options – are some of the most popular exchange-traded derivatives. We won't be analysing their benefits and caveats in-depth due to their sheer complexity. However, we'll review some of the most essential pros and cons, so you can decide for yourself what might be better for you.

To get started, you should know that all these three types of derivatives let you trade based on asset price variations. As we have explained before, you do not buy or sell the asset itself when trading derivatives. Also, they allow leverage, so you can make transactions with more money than you currently have.

To decide which one might suit you better, you must first know what you are looking for since each of the derivatives has different characteristics. According to investopedia.com, futures and options could be better suited for opening long term positions. On the other hand, leveraged products can be better suited to small and short positions.

Now, leveraged products have seen an incredible surge in the past few years (and for good reasons). Leveraged products boast greater liquidity, and you can close them anytime you want. With futures and options, you might find that they do not have enough liquidity and the cost to cancel the position is very high. Plus, when it comes to futures contracts, the buyer must pay the agreed amount initially at the time the expiration date arrives. In contrast, with options, the buyer can cancel the contract.

Therefore, trading futures contracts can be perceived as much stricter, but they might provide greater security. On the other hand, options could be less rigid for some investors, allowing them to close a position easier if the circumstances are right for such a move.


Why trade leveraged products with CAPEX.com

Here at CAPEX.com, we allow you to invest in the world's largest markets from globally recognized platforms tailored to offer a memorable trading experience.

We stand out from the crowd with a massive trading offer, featuring over 2.100 leveraged products on financial instruments, split into nine different asset groups:
Currencies – over 55 major, minor, and exotic currency pairs, with tight spreads and fast order execution.
Shares - Facebook, Apple, Netflix, Google, Microsoft, Tesla, plus hundreds of other stocks!
Cryptocurrencies – all the major and most liquid cryptocurrencies, including Bitcoin and Ethereum.
Indices – over 26 key Indices from the U.S., Europe, and Asia.
Commodities – the world's most sought-after commodities, including Oil, gold, natural gas, and many more!
Blends – hot collections of shares tracking various indices or sectors such as E-Commerce, Fashion, Social Media, Technology, and pharmaceutical and biotech.
ETFs – groups of securities (such as stocks, bonds, or commodities), usually tracking the performance of leading indices.
Bonds – popular treasury and government bonds.
Additionally, our strong focus on security, education, and high-end technology will help you develop your trading skills and reach your highest possible potential.

Get started right now and experience an exciting trading journey with CAPEX.COM




Sources: babypips.com, Investopedia.com.
The information presented herein is prepared by ae.capex.com and does not intend to constitute Investment Advice. The information herein is provided as a general marketing communication for information purposes only.

Users/readers should not rely solely on the information presented herewith and should do their own research/analysis by also reading the actual underlying research. The content herewith is generic and does not take into consideration individual personal circumstances, investment experience or current financial situation.

Key Way Markets Ltd shall not accept any responsibility for any losses of traders due to the use and the content of the information presented herein. Past performance and forecasts are not reliable indicators of future results.