Learn forex trading strategies and techniques to determine whether to buy or sell a currency pair at any given time.
In the final part of our Forex trading guide, we will discuss the importance of planning your every move in the markets, including choosing your strategies and learning the most suitable approaches for your trading style.
What is a Forex Trading Strategy?
A trading strategy is a method to buy and sell financial instruments based on a set of rules. Any strategy should include a trading plan that specifies investing objectives, risk tolerance, time horizon, and costs. Strategies rely on quantifiable information that can be tested to determine accuracy.
But before building a stable trading system backed up by reliable strategies, you need to cover the groundwork.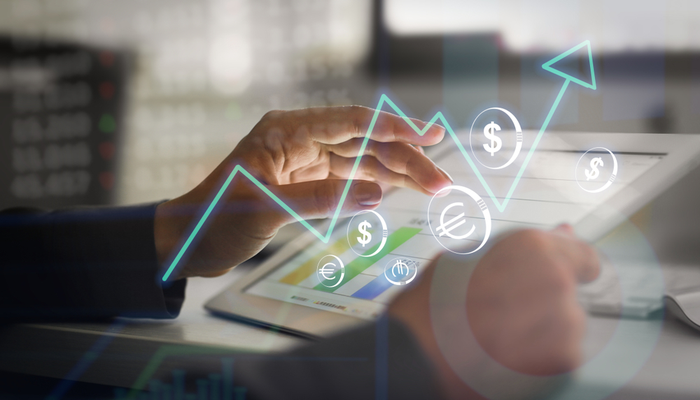 Creating a Forex Trading system – vital steps
a. Set up your trading objectives.
Responsible traders always set up clear, measurable goals. They know how much they can afford to risk, and they fine-tune their strategies in accordance.
Clear objectives can help you trade entirely focused on what you have to do with the tools you need to achieve your targets. Also, strict goals contribute to your routine, so precious in trading.
b. Make your mind upon your motivations.
Take your time to reflect on what motivates you. Is it just the prospect of getting rich in no time? If that is the case, you would better think twice. Trading requires passion, commitment, and time investment.
c. Craft a trading plan outline.
A trading plan allows you to dedicate yourself to your objectives fully and become a more rigorous trader.
Additionally, an outline helps you establish guidelines to follow when investing while allowing you to get ready for a different course of action should unforeseen events occur. In the planning stage, you also need to consider your risk management approach, specifically your risk tolerance and how to manage risks via market orders.
To create a trading plan, you need to tick some boxes: evaluating your market knowledge and improving it if you see fit, deciding upon your trading motivations, and aligning them to your trading style. Check out more about all these critical aspects here.
d. Decide what type of trader you want to be and prepare yourself for it.
Once you figured out why you want to trade and how you plan to do it, you should get ready to decide what kind of trader you want to be. Take your time to analyze your options and learn about each one of them before choosing a trading system and the proper strategies.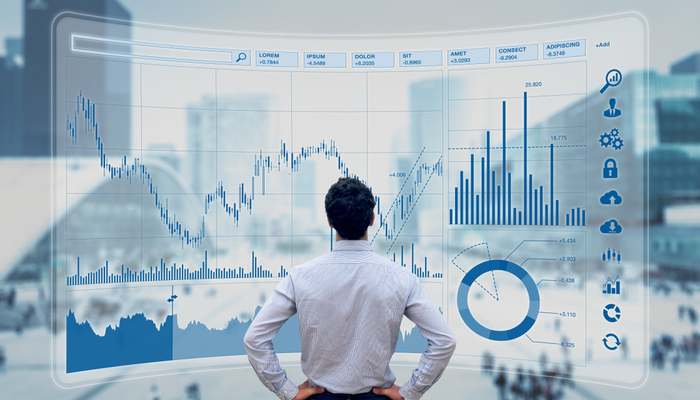 Technical vs Fundamental Analysis
All trading strategies & systems rely on either technical or fundamental analysis, as both can provide you with immense value. Which one is most fitted for you depends on multiple factors, including goals, risk tolerance, or market preferences.
Technical analysis embraces the idea that prices follow patterns, and we can learn more about if we analyze past quotes and traded volumes. Therefore, technical analysis tries to predict what is most likely to happen in the future by consulting resources such as chart patterns and trends.
Fundamental analysis evaluates the inherent value of a financial instrument, known as its real value. Traders often check the fundamental economic factors affecting different instruments: financial data, industry trends, the economy's status, or even competitors' performance, among others. These elements come into the public's attention, following reports, announcements, or news events.
Trading approaches & choosing the right market for you.
There are distinctive styles of trading approaches for different traders. So, if you favor long-term trading, you are not limited to just one choice! The same applies to short-term trading too. Click here for more insights!
In this stage, you also pick the markets to trade. We offer multiple financial assets to choose from, like Forex, stocks, indices, commodities, bonds, ETFs, cryptos, and blends. Each of them comes with unique strengths and weaknesses, so make sure you choose wisely depending on your skills and passions. You can also consider building a diversified trading portfolio.
e. Position Sizing, Entry, and Exit Points.
Saving the most technical aspects for last, we will end our guide after covering the essential position sizing and entry & exit points.
Position sizing involves setting the number of units you want to buy or sell on every trade. Position sizing can be lifesaving in your trading career. Having a comprehensive understanding of how to size your trades properly is crucial if you want to progress and improve your trading. Understanding position sizing will quickly eliminate many unnecessary errors you might be making.
As for entry and exit points, you must have setups ready for them in every trade (when to enter and exit a trade). Skilled traders use sound entry & exit strategy. Establishing an exact point when to get out of a trade often makes all the difference in the world.
Experts advise picking a specific timeframe for trading purposes if you do not have a lot of experience with the financial markets. They do not recommend rushing things: trade at your own pace, with the tools and resources that make you most comfortable.
Three key things to remember:
Trading strategies are methods of investing in the markets based on a set of rules. They rely on a trading plan with clear objectives and goals for your trading career.
Based on your trading plan, you decide which trading path you want to undergo, what kind of trader you choose to be, and which markets you want to tackle. Fundamental and technical indicators and resources are your main allies here.
Choose your position sizing, entry and exit points very carefully based on your risk tolerance, and do not forget to use proper market orders!
Sources: investopedia.com, thebalance.com, babypips.com, Wikipedia.com.
The information presented herein is prepared by ae.capex.com and does not intend to constitute Investment Advice. The information herein is provided as a general marketing communication for information purposes only.

Users/readers should not rely solely on the information presented herewith and should do their own research/analysis by also reading the actual underlying research. The content herewith is generic and does not take into consideration individual personal circumstances, investment experience or current financial situation.

Key Way Markets Ltd shall not accept any responsibility for any losses of traders due to the use and the content of the information presented herein. Past performance and forecasts are not reliable indicators of future results.