Here are the latest details from the U.S. Energy Information Administration regarding natural gas inventories for this week.
The working gas in storage for this week was brought up to 3,082 bcf as of Friday, September 17, 2021, according to the EIA estimates. Based on their data, this represents a net increase of 75 bcf from the previous week. Gas stocks had 589 bcf less than last year's levels for this period and 229 bcf below the 5-year average of 3,311 Bcf.

The 3,082 bcf that sums the total working gas can be considered as within the 5-year historical range for this season and period.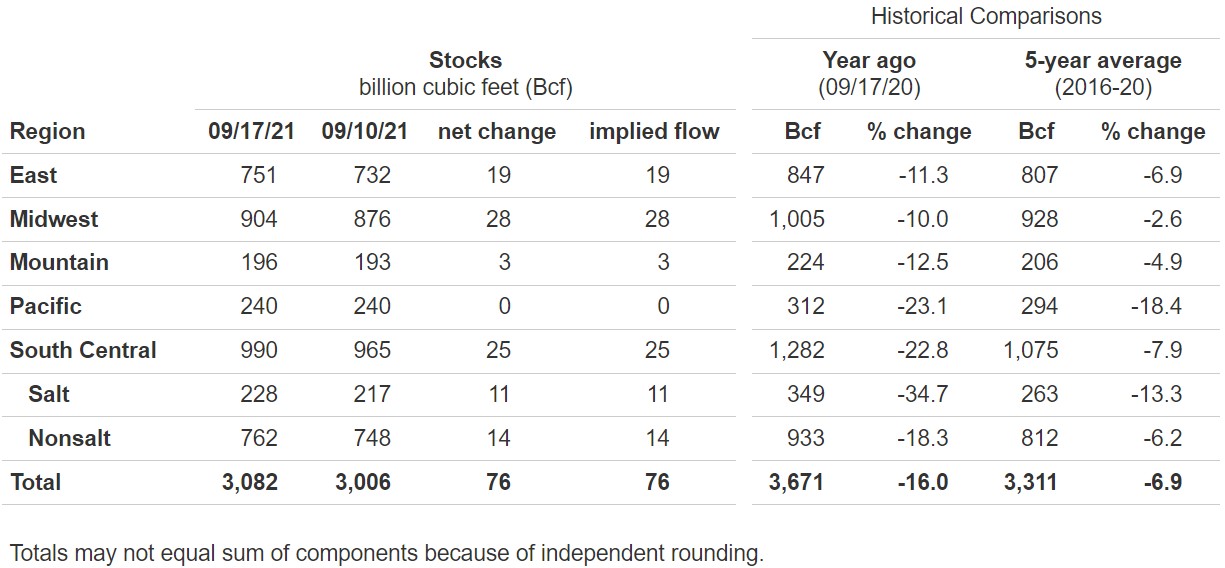 Sources: ir.eia.gov
The information presented herein is prepared by ae.capex.com and does not intend to constitute Investment Advice. The information herein is provided as a general marketing communication for information purposes only.

Users/readers should not rely solely on the information presented herewith and should do their own research/analysis by also reading the actual underlying research. The content herewith is generic and does not take into consideration individual personal circumstances, investment experience or current financial situation.

Key Way Markets Ltd shall not accept any responsibility for any losses of traders due to the use and the content of the information presented herein. Past performance and forecasts are not reliable indicators of future results.