But is it a calm that precedes another storm?
For now, nothing really significant has happened in the markets. The US 10-year bond yield reached its highest level since June, the energy crisis is not resolved with coal prices at historical highs due to the enormous demand from countries such as India, while oil barely moved despite the recently published inventory figures showed a substantial production increase. Moreover, natural gas finds itself at a 10-year high. Elsewhere in China, Evergrande woes are worsening due to liabilities of over $300 billion.
Meanwhile, the market is waiting for the employment report that might provide insights into Fed's next moves. According to Chairman Powell, there's no need for an exceptional unemployment figure for them to decide the start of tapering.
Today we will find out the ADP employment data figure, that usually works as a preview for the more important economic figures: tomorrow's Non-Farm Payroll and unemployment rate.
Therefore, long-term interest rates on the rise and the prediction for further increase are putting enormous pressure on GOLD.
The metal has not stopped falling throughout September and could end by piercing the support zone of $1727/ounce. The next target, from a technical analysis perspective, finds itself at $1685 per ounce.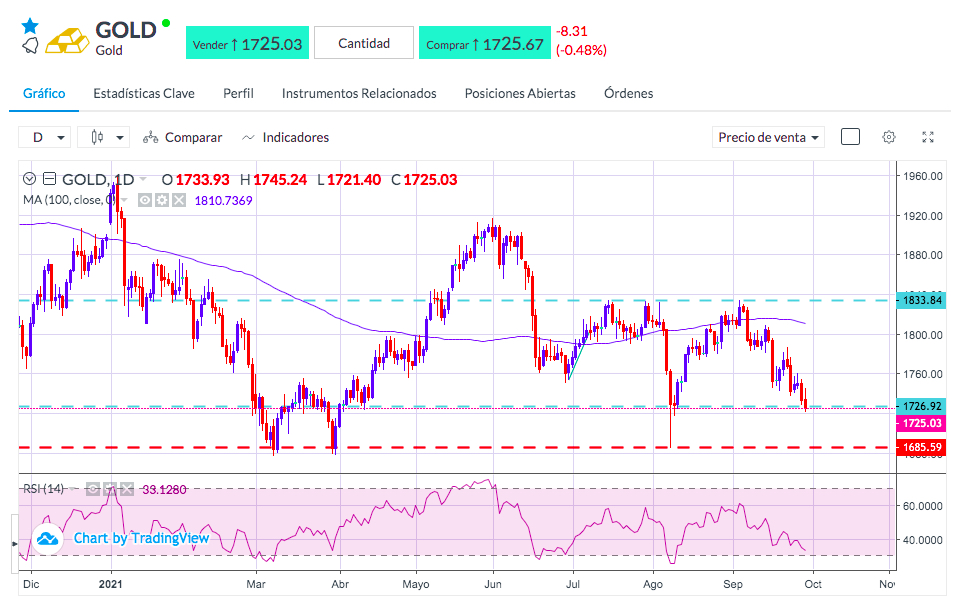 And the US dollar, driven by the resurgence in interest rates, continues to rise steadily.
The pair that has the highest correlation with the treasury bonds yields is the USD/JPY. The pair continues the upward trend that started at the beginning of 2021 and is about to overcome a crucial zone located around 112.15. In the event of a continuation and close above that level, this movement would mean the end of a secular downtrend that started six years ago, paving the way for further advances towards 114.30 as a first target.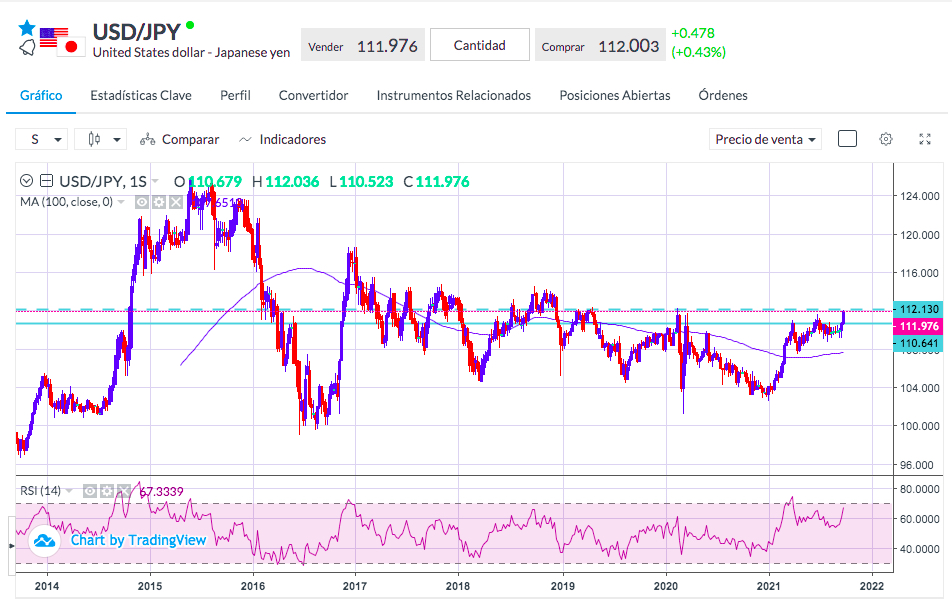 Sources: Bloomberg.com, reuters.com
The information presented herein is prepared by Miguel A. Rodriguez and does not intend to constitute Investment Advice. The information herein is provided as a general marketing communication for information purposes only.

Users/readers should not rely solely on the information presented herewith and should do their own research/analysis by also reading the actual underlying research.

Key Way Markets Ltd does not influence nor has any input in formulating the information contained herein. The content herewith is generic and does not take into consideration individual personal circumstances, investment experience or current financial situation.

Therefore, Key Way Markets Ltd shall not accept any responsibility for any losses of traders due to the use and the content of the information presented herein. Past performance and forecasts are not reliable indicators of future results.