Nasdaq technology lost more than 3% in the session after erasing all of the previous day's gains.
The calm in the markets did not last long.
Stock indices rose for the first time in seven days as Treasury yields fell following the Bank of England's announcement that it would buy long-term British bonds to restore financial stability in the markets.
However, the relief was short-lived, as sterling fell and bond prices fell on Thursday, with the asset sell-off spreading across all risk assets, albeit to a much lesser extent for bonds. US Treasury bonds and German bonds have the best risk ratings and are thus safe assets in the event of a crisis or an increase in investor risk aversion.
On this occasion, the sale of stock indices that have resulted in significant drops in large North American technology companies. The sell-off was triggered not because of an increase in market interest rates, which have remained relatively stable, but by the rise in geopolitical tensions following serious incidents of "sabotage" in Baltic Sea gas pipelines and the declaration of the annexation of Ukraine's eastern territories following the holding of a referendum by Russia. However, Western countries do not hesitate to describe this referendum as fraudulent.
The most serious is the promise of the United States to intervene directly in the conflict in case Russia declares the annexation of these territories.
Many people believe that a major escalation in war is imminent, including the use of tactical nuclear weapons. All intelligence reports indicate that Russia is doing far more than "partial mobilization."
To this ominous scenario, we must add the dates of the end of the month and the quarter, when high volatility movements in the markets are common due to changes in investment fund portfolios and do not usually have a fundamental explanation.
The price dynamics in the foreign exchange and raw materials markets were somewhat more restrained, with the US dollar falling slightly. Still, the US stock indices suffered heavy losses, particularly the Nasdaq technology, which erased all of the previous day's gains and fell more than 3% in the session.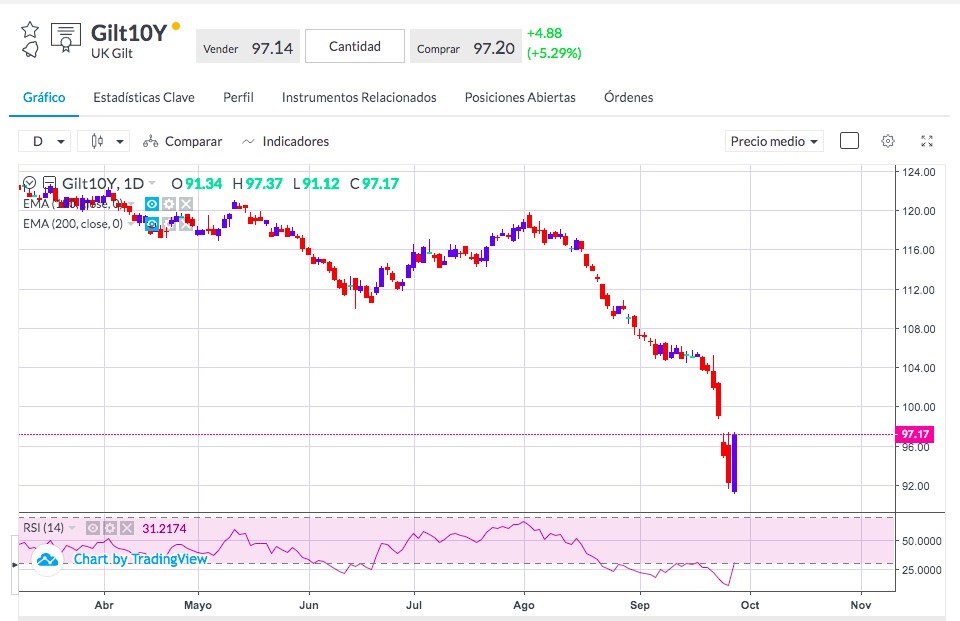 Sources: Bloomberg, Reuters
The information presented herein is prepared by Miguel A. Rodriguez and does not intend to constitute Investment Advice. The information herein is provided as a general marketing communication for information purposes only.

Users/readers should not rely solely on the information presented herewith and should do their own research/analysis by also reading the actual underlying research.

Key Way Markets Ltd does not influence nor has any input in formulating the information contained herein. The content herewith is generic and does not take into consideration individual personal circumstances, investment experience or current financial situation.

Therefore, Key Way Markets Ltd shall not accept any responsibility for any losses of traders due to the use and the content of the information presented herein. Past performance and forecasts are not reliable indicators of future results.