Fed suggested tapering of bond purchases could begin later this year, catapulting the US Dollar to multi-month highs after it had suffered a downward movement before the bank's minutes.
All Fed members agreed that the bond purchase reduction process must be gradual, and in no case does it link to the latest interest rate rises. The contents of the Fed's minutes are not made public in advance, and their interpretation usually takes some time, causing market volatility, as was the case yesterday.
Fed's decision to start reversing its monetary policy could also lead to the markets anticipating decisions depending mainly on the upcoming employment and inflation figures.
Despite everything that transpired, EUR/USD ended the day practically with little changes compared to its opening price. The pair got very close to a critical support level located around 1.1704, below which a long downward spiral could open.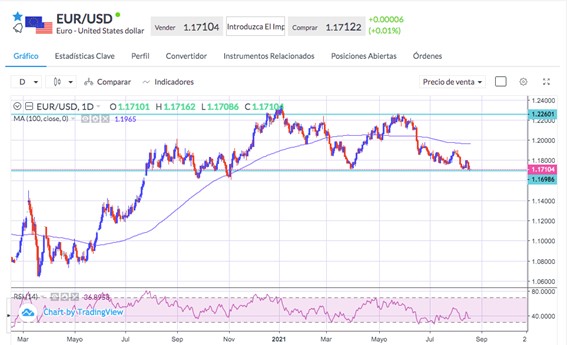 Yesterday was also an intense day in the commodity markets, with an accelerated sell-off due to tight liquidity and the increasing mobility restrictions caused by the delta variant.
The technical factor is also essential to consider for instruments such as oil, which has managed to drill down a vital support level located around 66.40, below which sales took flight, causing losses of more than $2. The same thing happened to Copper, the main industrial metal, which usually maintains a close correlation with the North American indices, especially the USA500.
It will be necessary to continue monitoring these crucial movements, which can strongly correlate with stock indices and the currency market.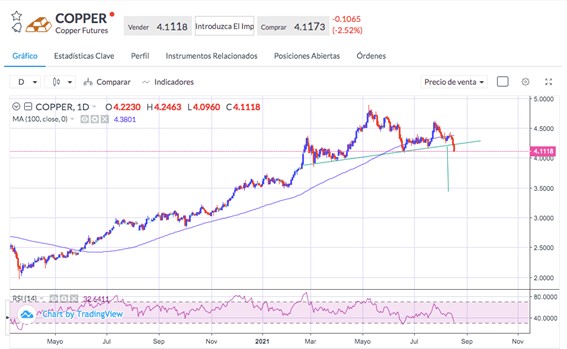 Sources: Bloomberg, reuters.com.
The information presented herein is prepared by Miguel A. Rodriguez and does not intend to constitute Investment Advice. The information herein is provided as a general marketing communication for information purposes only.

Users/readers should not rely solely on the information presented herewith and should do their own research/analysis by also reading the actual underlying research.

Key Way Markets Ltd does not influence nor has any input in formulating the information contained herein. The content herewith is generic and does not take into consideration individual personal circumstances, investment experience or current financial situation.

Therefore, Key Way Markets Ltd shall not accept any responsibility for any losses of traders due to the use and the content of the information presented herein. Past performance and forecasts are not reliable indicators of future results.