Investors begin to take a more cautious approach to the market, risk sentiment deteriorates.
Apart from yesterday's report by Johnson & Johnson, which paused the coronavirus vaccine tests due to unexpected side effects, everything makes us think that a cure will not be possible and the enormous increase in cases in Europe anticipates new lockdown measures.
New European restrictions
The main European countries experience a record of infections that remove the possibility of an immediate recovery of the old continent's economy, raising the level of uncertainty of investors who had largely bet on a speedy recovery thanks to a mass vaccination.
This increase in risk aversion already begins to anticipate more aggressive measures of the European Central Bank in its monetary policy and where it is first reflected is in the price of the German 10-year bond, GER10yBond, which has continued to rise for a week now, until reaching minimum yields of -0.55% not seen since the end of last July.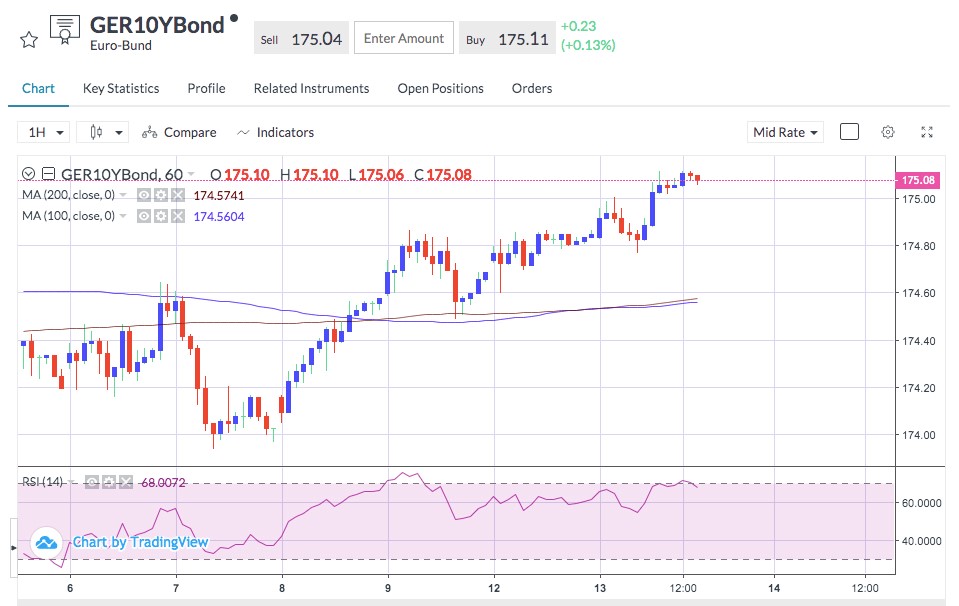 An extension and even an increase in the European Central Bank's asset purchase policy is already within the possibilities contemplated by the market, even more so after the latest statements by Lagarde and the decline experienced in the main high-frequency economic data that they herald a brake on the recovery of the European economy.
Euro stutters and stagnates

The euro tumbled into this negative scenario, clearly rejecting the resistance levels above the $1.1800 levels and threatening to slip back below the $1.1700 area. The strength of the dollar that acts as a safe haven helps the decline of this pair accelerate. The pair needs to confirm a daily close below $1.1700 for the downward movement to gain momentum and approach the main support zone now located between a broad $1.1620-$1.1670 band.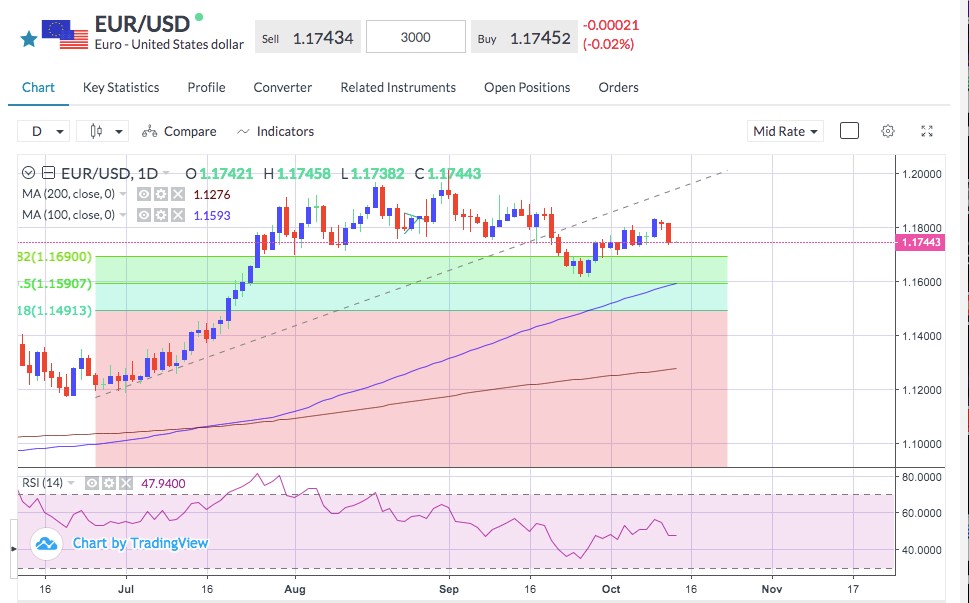 If this bearish scenario of the euro is confirmed, one of the most vulnerable pairs would be EUR/JPY, considered a barometer of risk sentiment since the Japanese currency also acts as a safe haven currency.
Support levels to watch are at $123.37, first, and $122.40 as the main support.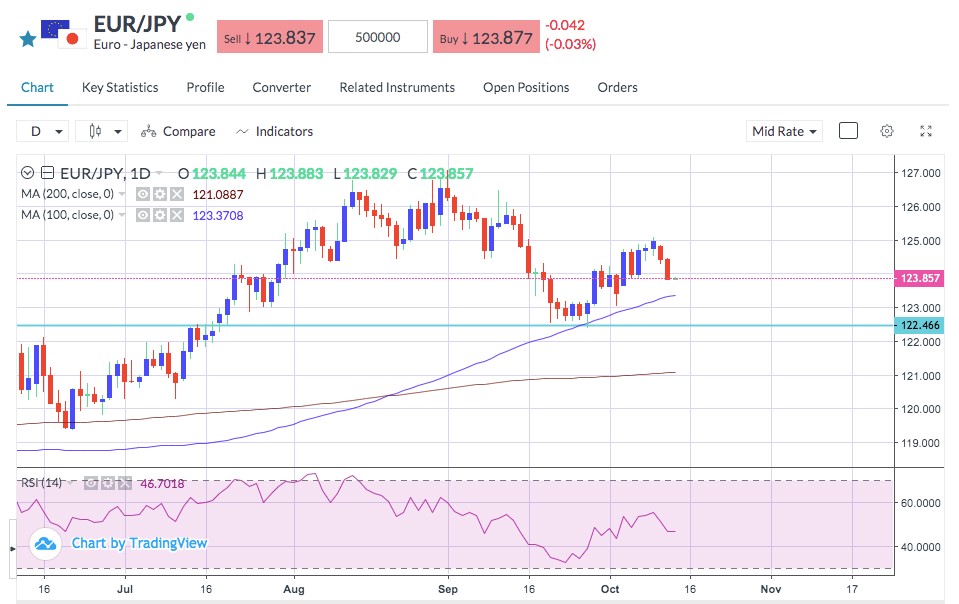 The information presented herein is prepared by Miguel A. Rodriguez and does not intend to constitute Investment Advice. The information herein is provided as a general marketing communication for information purposes only.

Users/readers should not rely solely on the information presented herewith and should do their own research/analysis by also reading the actual underlying research.

Key Way Markets Ltd does not influence nor has any input in formulating the information contained herein. The content herewith is generic and does not take into consideration individual personal circumstances, investment experience or current financial situation.

Therefore, Key Way Markets Ltd shall not accept any responsibility for any losses of traders due to the use and the content of the information presented herein. Past performance and forecasts are not reliable indicators of future results.