Shares of Meta Platforms rose more than 5% after a report of job cuts at Facebook, which also contributed to the market rally.
Stock indices rose sharply on Monday, with investors focused on Tuesday's midterm elections that will determine control of Congress.
Republican candidates have gained momentum in the polls, and analysts expect a divided government, with the GOP winning the House of Representatives and possibly the Senate, as the likely outcome could hamper Democratic President Joe Biden's agenda.
The polls show that the Republican Party has a significant advantage over the Democrats, which raises the prospect of an end to the tax increases planned by the Biden administration.
The probability of Republicans gaining control of the House or Senate is quite high, ensuring some kind of gridlock over the next two years. This would likely rule out tax increases and any large-scale spending as potentially inflationary.
These decisions will have to be implemented through laws that must be approved by the House of Representatives. Republican victories in both legislative and presidential bodies have historically been well received by the markets. Despite the fact that this has not always been the case, Biden's victory did not halt the stock market rally.
Shares of Meta Platforms rose more than 5% after a report of job cuts at Facebook, which also contributed to the market rally. A large number of technology companies, including Twitter and Apple, have announced job cuts in recent days, a trend that, if it continues and spreads, could have a negative impact on employment data in the coming months, which would be well received by markets and limit the potential rise in interest rates.
As if that weren't enough, a report released yesterday by the San Francisco Federal Reserve confirms that current financial conditions are stricter than what federal funds rates reflect, specifically that they are above 5%, which, if true, should act as a brake on interest rate hikes.
In short, a host of positive factors for risk assets that resulted in significant rises in US indices, close to or above 2%, and which pushed the US dollar down.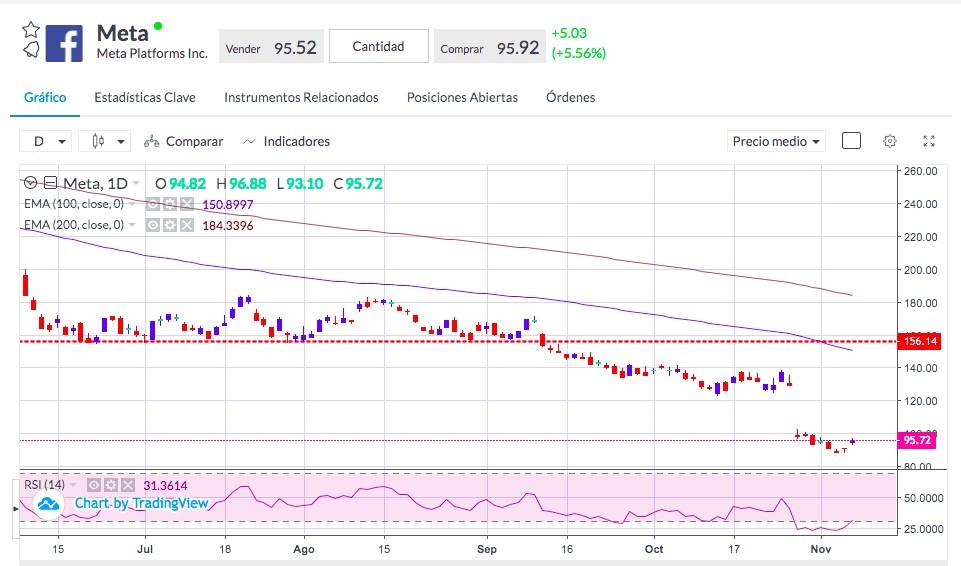 Sources: Bloomberg, Reuters
The information presented herein is prepared by Miguel A. Rodriguez and does not intend to constitute Investment Advice. The information herein is provided as a general marketing communication for information purposes only.

Users/readers should not rely solely on the information presented herewith and should do their own research/analysis by also reading the actual underlying research.

Key Way Markets Ltd does not influence nor has any input in formulating the information contained herein. The content herewith is generic and does not take into consideration individual personal circumstances, investment experience or current financial situation.

Therefore, Key Way Markets Ltd shall not accept any responsibility for any losses of traders due to the use and the content of the information presented herein. Past performance and forecasts are not reliable indicators of future results.