The market was split between signs that inflation had peaked and the Federal Reserve's policy tightening that could push the economy into recession
The gains were led by large-cap tech stocks, which suffered the most in previous sessions as Treasury yields surged sharply, pushing the 10-year benchmark as high as 3.20%. Amazon and Tesla rose more than 5%. Google and Netflix went up more than 2.5%.
Despite the day's gains, the S&P 500 and Nasdaq posted their sixth straight weekly loss, the longest losing streak since 2012 and 2011.
Dow Jones 30 posted its seventh consecutive weekly decline, the average's longest losing streak since 1980.
With such a negative performance in recent weeks, the pessimistic sentiment of the market is not yet completely overcome. At least during this week, it will be necessary for the indices to perform positively for investors to feel more confident.
Last week, the US Department of Labor released four economic reports (wage growth, CPI, PPI, and import prices) that suggested inflation peaked in March. This is good news for market participants, who were worried that the Fed could trigger a recession with a string of interest rate hikes to combat inflation.
So, Jerome Powell, in his appearance before the Senate for the confirmation of his position as chairman of the Federal Reserve, reiterated the determination of the central bank to fight against inflation. However, he said that he believes that the economy can avoid a serious recession. This comment confirms the Fed's concern about the depressing effect on the economy that an aggressive rise in interest rates could cause. Therefore, it opens the possibility of more moderate action or less aggressive than what the market had discounted. Treasury bond yields remained low, with the 10-year around 2.92%.
The S&P500 index ended the week with a good technical pattern: a hammer candle and a second bullish engulfing candle that points to more advances from a technical perspective. Still, it is far from the 4,140 level, which previously acted as support and needs to be overcome to gain momentum to the upside.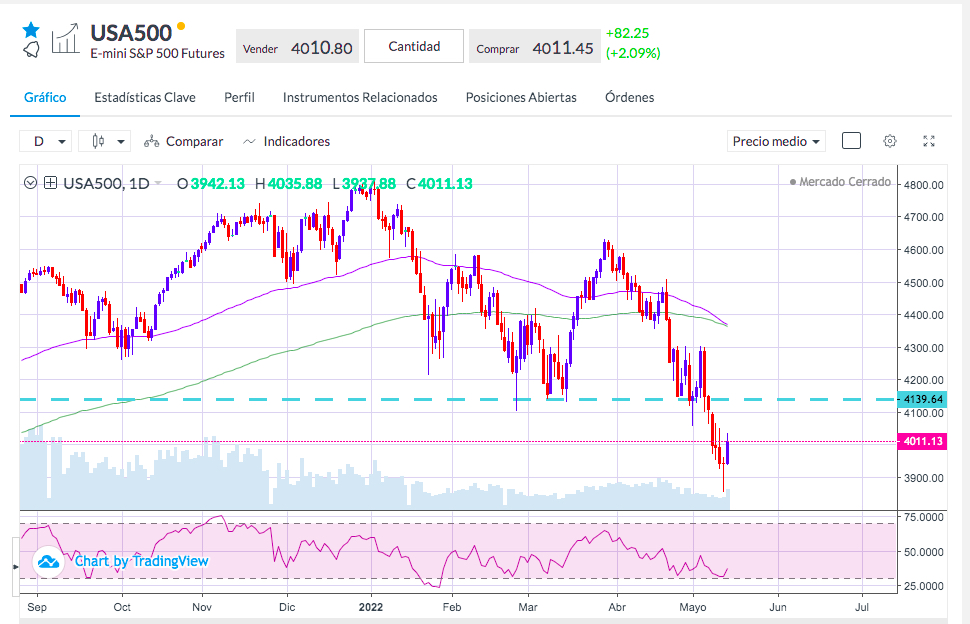 Sources: Bloomberg.com, reuters.com
The information presented herein is prepared by Miguel A. Rodriguez and does not intend to constitute Investment Advice. The information herein is provided as a general marketing communication for information purposes only.

Users/readers should not rely solely on the information presented herewith and should do their own research/analysis by also reading the actual underlying research.

Key Way Markets Ltd does not influence nor has any input in formulating the information contained herein. The content herewith is generic and does not take into consideration individual personal circumstances, investment experience or current financial situation.

Therefore, Key Way Markets Ltd shall not accept any responsibility for any losses of traders due to the use and the content of the information presented herein. Past performance and forecasts are not reliable indicators of future results.